10mm Wooden Cigarette holder for preroll cones holder
Our wood cigarette holders are made with natural wood !

We offer four stock sizes of wooden filter tips :9*23/10*39/11*39/12*34mm,

other custom sizes can be made upon request.

If you are looking for high quantity of wholesale wood rolling tips, just reach out and ask about higher quantities of wood tips.






Product Descr
iptio
n















Roll over the mouthpiece and use as a filter tip just on its own,

or just insert a pre rolled cone with a paper filter tip into the mouthpiece.

Easy to clean and maintain.

Requires minimal maintenance.























Detailed Pictures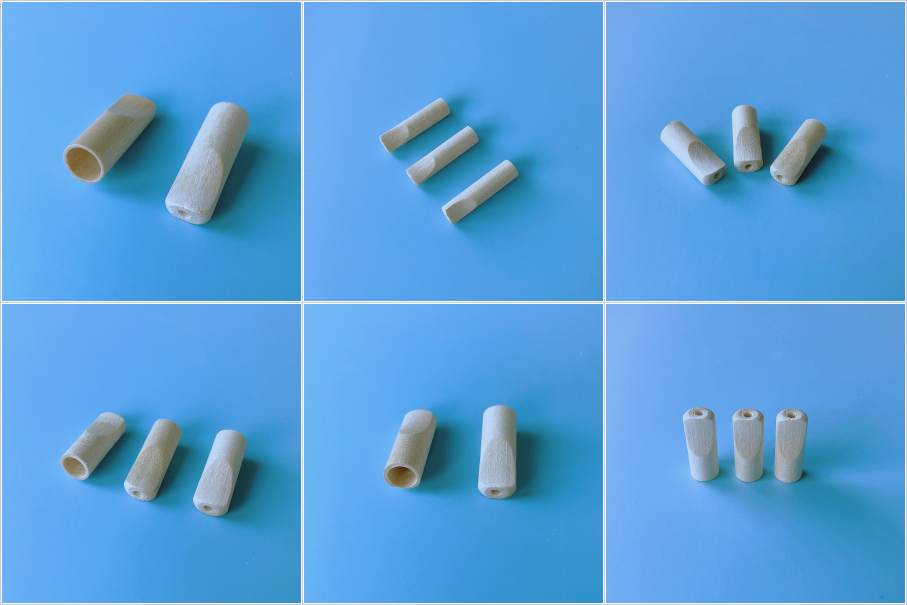 How to use

Custom Size & LOGO
Code
Product Name
Material
Mouth Type
Size(mm)
OFY-A
Glass FilterTip
Food Grade Glass

Round/

Flat/

Rolled Rim/

X mouth/

Conical shape

6*25/6*34/7*18/ 8*20/8*25/ 8*30/ 8*35mm
9*25/9*30/9*35/9x38/ 9.5*32mm
10*25/10x30/ 10x35mm
11*30/11*35mm
12*30/ 12*35/12*38/12*40mm
Glass Pipe
Food Grade Glass

Round/

Flat Mouth

10*90/10*102/10*108/12*108/12*127/14*108/16*108/ 20*108mm

Note:

1. The above size are common sizes.Customers use most. We can do any size according to customer's requirements without extra charge.

2. We can also customized colors, logos,and so on.
3. It has Four shapes mouth : round, flat and rolled rim and X mouth. Also has conical shape.
Glass filter tips can be made in nearly any size, so if you are looking for a different sized or shaped glass filter tip, just let us know.
Besides custom sizes and shapes, we can also custom color the glass filter tips, as well as print your brand or logo on the filter tip.